Hey everyone!! So yesterday I took a quick trip to Walmart with
Ms. C
. I really didn't have anything to buy because I am basically done and waiting to get into my classroom. So I kinda just went for moral support. haha. Somehow I got dragged into her idea and I am SO GLAD I did. She wanted to make chairs for her students for her Reading corner and I decided to make some too. It was actually super easy to make & we had a lot of fun!! I am so proud of the both of us and I hope our kiddies appreciate their fun little chairs. Best part is-- we can use them as storage too!!! And who doesn't need more storage!? I sure do!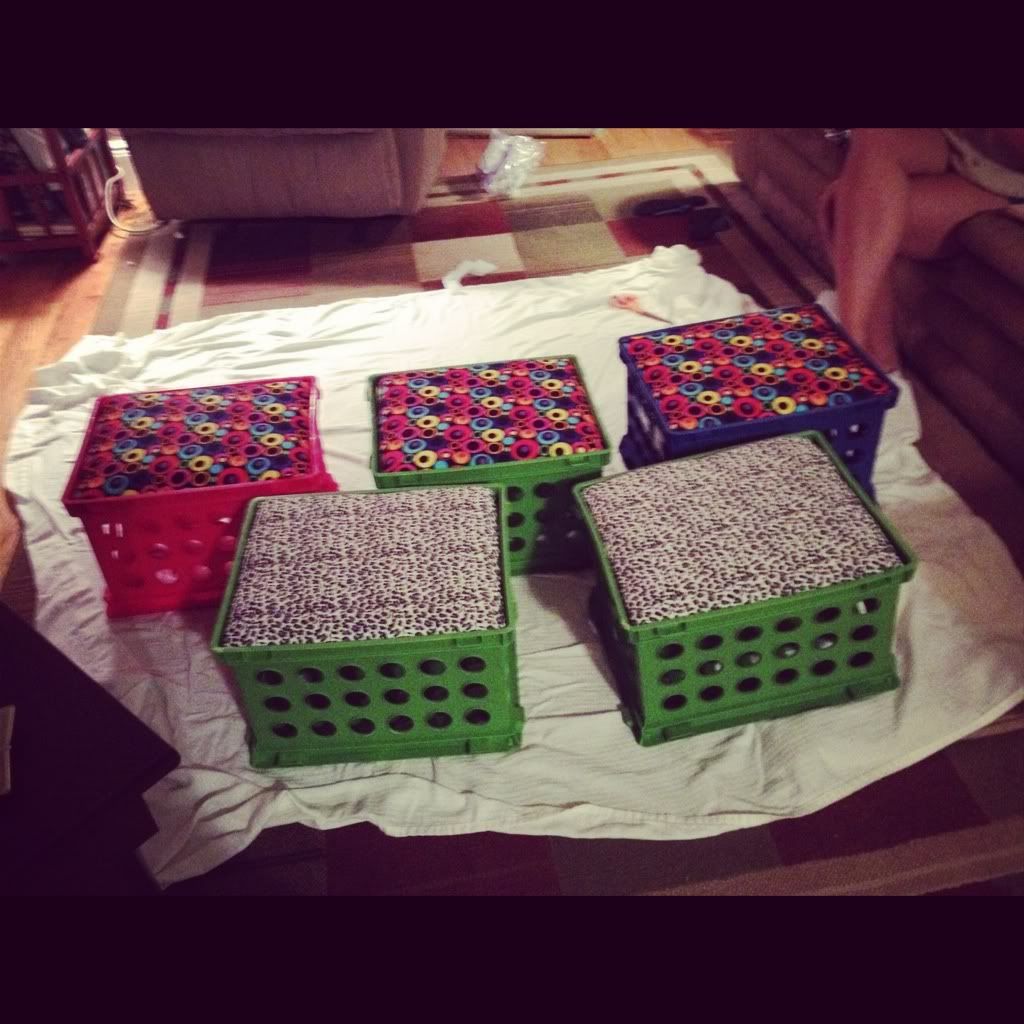 Seriously, how adore?! I love them! Mine are the animal print (goes with my whole jungle theme) and hers are the fun colorful polka dots.
I'm sure all of us have seen those pom-pom balls that people make for parties, weddings, etc.. I know you can buy them pre-made but I think it's a little costly. So I decided to make some for my classroom. I think they will add a nice little pop of color. It only costed me $4 to make. I got tissue paper, ribbon and pipecleaners all from the dollar store! I put 10 sheets of tissue paper together and folded it like an accordian from the bottom up. I then used a pipe cleaner and tied it around the center of the folded tissue paper. Then I carefully started on one side and pulled each piece of tissue apart and then went to the other side. It was pretty easy and I did it all while watching Home Alone (absolutely LOVE that movie). Here's my finished product!
Okay, before I go. I HAVE got to let you guys know about this great giveaway going on over at
Fancy Free in Fourth
's page! She is celebrating 300 followers and has linked up with lots of other fun bloggers who are all giving away awesome items! check it out!!!
Okay, I gotta get moving. I am going to a bbq with friends from work and I am so excited! Haven't seen them in what seems like forever! Have a wonderful day!!!!