Hello Everyone! HAPPY SUNDAY! It's a gorgeous day over here in Jersey, hope it's the same wherever you are!
Memorial Day is quickly approaching and I sometimes find it hard to explain to my little ones all about it, without getting in to too much detail. I tell them it's a time to remember all the soliders who didn't get a chance to come home and a time to thank all the soldiers who protect us. I came up with a little writing activity that I will be doing with my kiddies TOMORROW! I have 2 very dear friends who are in the Marines and once my kiddies are finished, I will be mailing their letters to them. I hope that this project brightens a solider's day! These are the two worksheets I created. Some of of my kiddies need sentence starters and some can just begin writing.
Now, for a fun Crafitivity! Of course there are those days when our kiddies drive us crazy, but on most days, they are little rays of sunshine. I created a craftivity that can be used in 2 different ways. A while back I did an Adjective lesson in which my kiddies found 6 adjectives that described them. They wrote their name on the sun and 1 adjective on each sun ray. I also used an anchor chart to brainstorm adjectives.
You can also do a fun summer writing activity with this packet. I had my students write 6 different things they were going to do this summer. We first used an anchor chart and listed 6 things we were doing this summer. Then they wrote 1 sentence on each ray. In the middle of the sun they wrote, "This summer I am going to..."
They had a lot of fun with both activities and it definitely *brightened* up the classroom!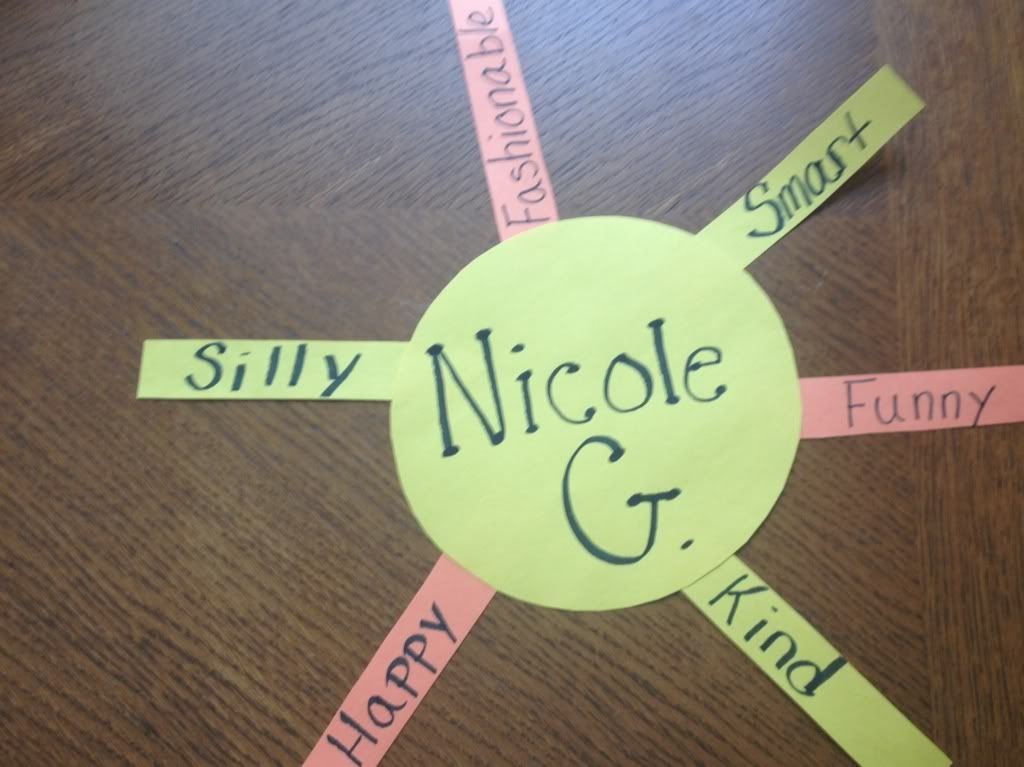 Adjective Sun
"This Summer I am going to.."
Anchor charts I used
Packet includes-
[sun and ray stencils]
[directions for both uses]
[adjective anchor chart]
[This summer I am going to.. anchor chart]
Let me know what you all think, I love reading the comments. Have a WONDERFUL DAY!