Hey Everybody!! Sorry, it's been a little while since I posted. It was one crazy week at school! I also wanted to take some pictures of boards and things around my classroom, but the weather here in Jersey was not helping! For some reason, whenever it is humid or sticky

(which is what May & June are going to be)

my board paper starts to bubble. It is so frustrating! I can only change the paper so many times, haha. Do any of my bloggy friends have any ideas on what I could do to help prevent it? Once the weather is finally nice again, the paper looks fresh and crisp.
I wanted to show you guys, some of the ideas and things I use around my room...
The morning is always the craziest for me. Between the pledge and national anthem and some of my kiddies walking in a few minutes late, attendance is always the last thing on my mind.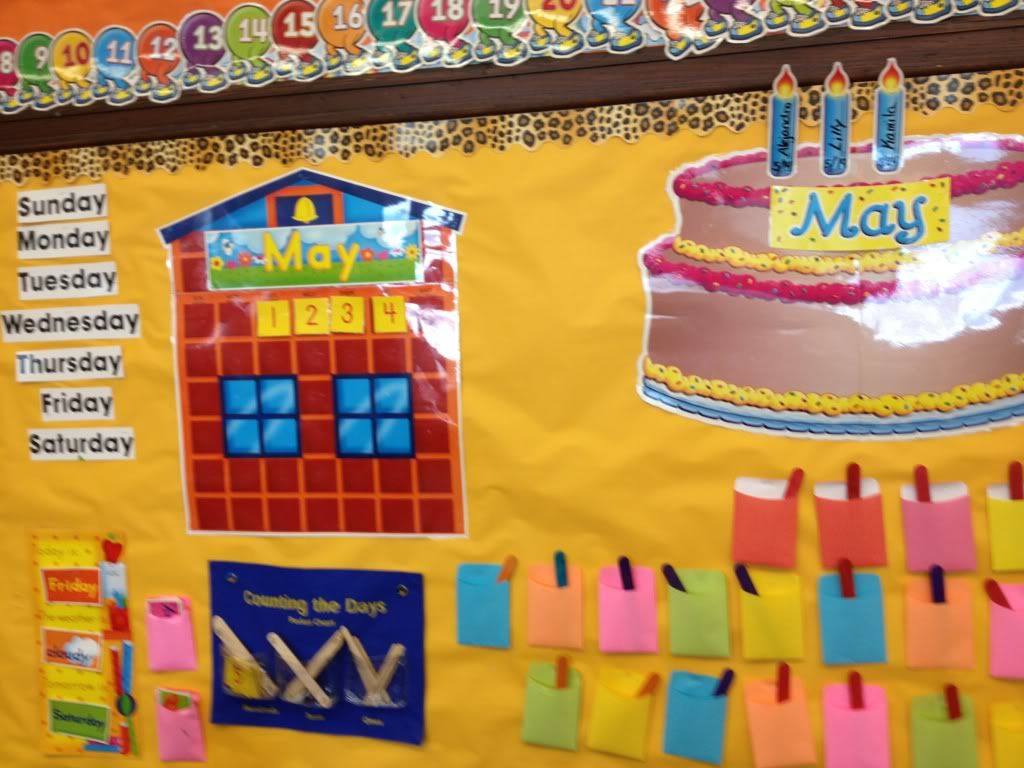 So, what I decided to do was get those library pockets and attach them to my bulletin board. I also take pictures of my kids every year and I cut their picture and glue it onto a popsicle stick

(i have the sticks upside down, to hide their adorable faces :) )

Every morning when my kids come in, they automatically go right to their pocket and turn their photo. This way when I look over at the pockets, if I see their picture that means they are absent.

(It also helps me to remember to submit attendance :) )
For some reason, I use popsicle sticks and their pictures for many things. Another thing that I use them for is my LIBRARY! My kiddies love to borrow books and they always
sometimes forget where the book goes once they are finished. So, when the borrow a book from the library, they put their picture popsicle stick in the book's spot. This way when they are ready to return, they take their popsicle stick out and their book back in. :) makes everything so much easier and keeps the library organized.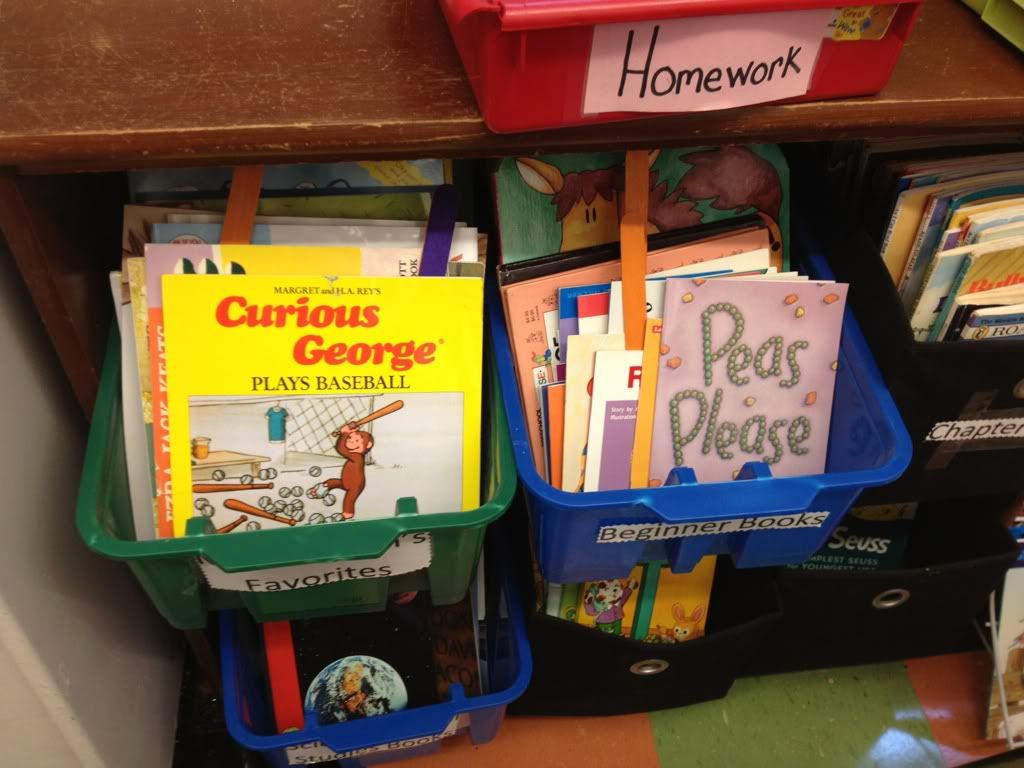 Now, onto probably my most FAVORITE thing I do every year with my class. FLAT STANLEY!!! How many of you have heard of Flat Stanley or the Flat Stanley books by Jeff Brown? I love the books and I love Stanley. Every year, I read all of the books to my kids and we make our own Stanley and we send him on adventures. For those of you who do not know, Flat Stanley is a boy who is the size of a piece of paper. You can mail him just about everywhere and those that you mail him to, get to spend the day with him. They have to send pictures of what they did with Stanley and a paragraph telling us about their adventure. Of course, they have to mail Stanley back! It is a great way to help writing and to teach the kids about different parts of the world. So far, Stanley has visited California, Texas, Missouri, the Jersey Shore and a Marine Base! I also let the kid's take Stanley home on weekends.
Once Stanley comes back, we document all of this adventures on our bulletin board. When Stanley went to the Marine base, they gave him cami's and sent us a picture of Stanely in his cami's haha. The kids LOVED it.
Ok, well thats all for today. I have some lesson planning and grading to do.. ;) Let me know what you bloggers think of blog # 2! Happy Blogging!