Hey Everyone! So I made two quick little worksheets for my kiddies this year that I am going to be using. Like I have already told you guys, I am going to be doing a jungle theme. For the first day of school I am going to give them a worksheet, so they can tell me what they are excited to learn! I like to know what they have in mind, so I can aim to please! :)
I also am going to use a "How am I doing today" chart. I am going to staple the chart into their folder and have them color it in at the end of the day depending upon what color they ended up on. My behavior chart is green, blue, red. But I know alot of us use green, yellow, red. So I made two How'd I do charts and you can download both for FREE!
Here's a little snipit of both. I hope they can be of use to some of you!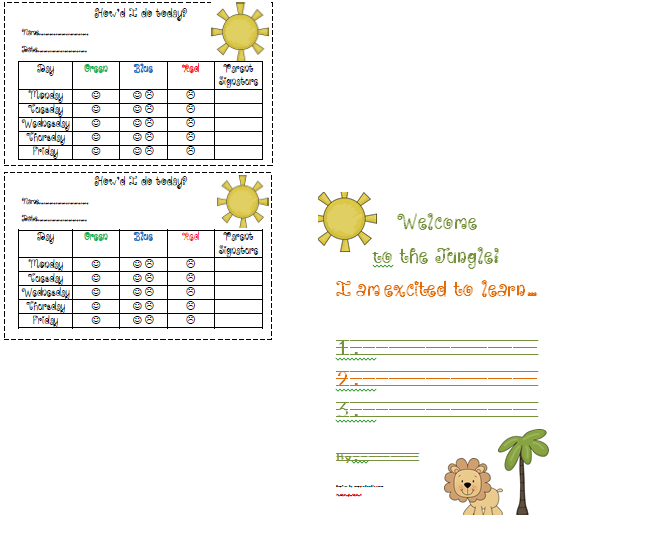 Hope everyone is having a great day! I am so happy to be back in the bloggy world!!
Don't forget about my giveaway in my previous post! We can all use $15 to Target!!! :)