Hey eveyone! Happy Sunday! So I did a little giveaway this week since I have been gone for so long. And I would like to announce a very lucky winner of the $15 Target giftcard!! Congrats to Lauren, check your inbox!!
So, I don't know about all of you but lately I have found myself wasting LOTS of time on Pinterest. There are so many fun ideas and things on there. Today, I stumbled upon a really fun pin. It's called
Brain Sprinkles
.. Check out the idea I think it is awesome! I actually made one of my own today, and I am so excited to give it a try in my classroom! I think my students will get such a giggle out of this and hey, we can all use a little brain sprinkle to get the wheels turning sometimes.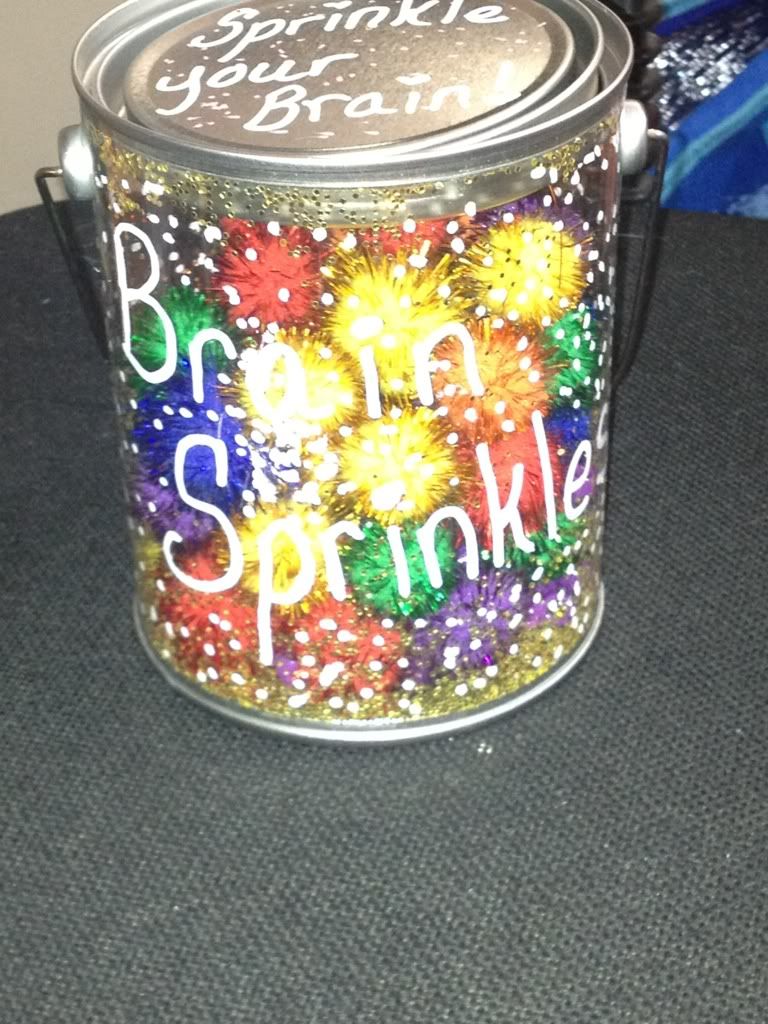 my brain sprinkle jar. =)
I know this is a short post, but there is a wicked storm brewing outside and the lights are flashing sooo I think I will be losing power shortly. :( Talk to you all soon!!!!!